A couple of weeks ago we went for a wander around Stanford's campus and admired some of their pretty architecture.

Walking through some of their archways.
 The main quad.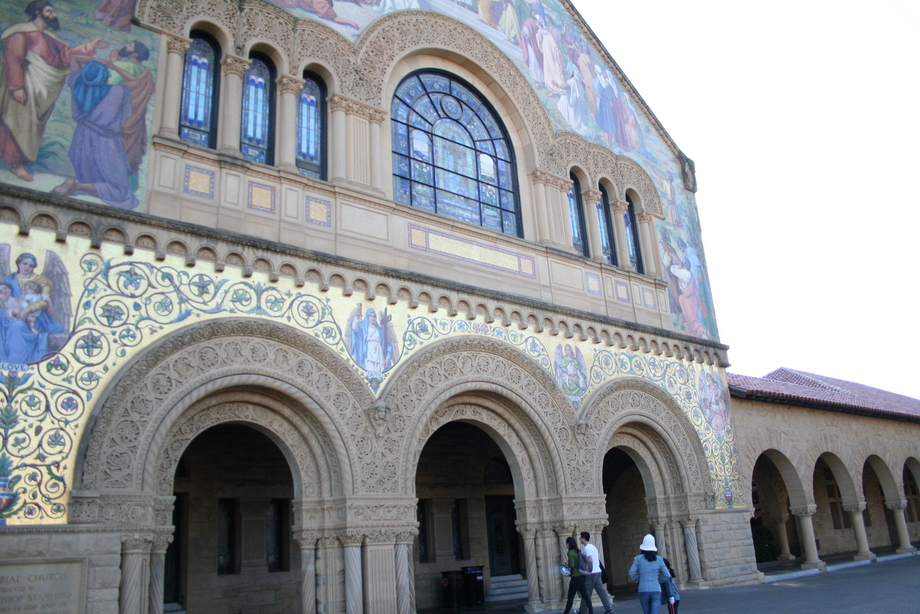 The facade of the campus church.
The rest of the main quad (this is what you see standing in front of the church).
We also saw this little hummingbird perched on a tree!