My brother Dave came for a visit recently and we took the opportunity to do some more exploring. First up was a visit to the Palo Alto Baylands Park and the adjoining Byxbee Park. The Baylands park itself wasn't much more than a Duck Pond and some trails among the marshes, but Byxbee Park was a bit more interesting.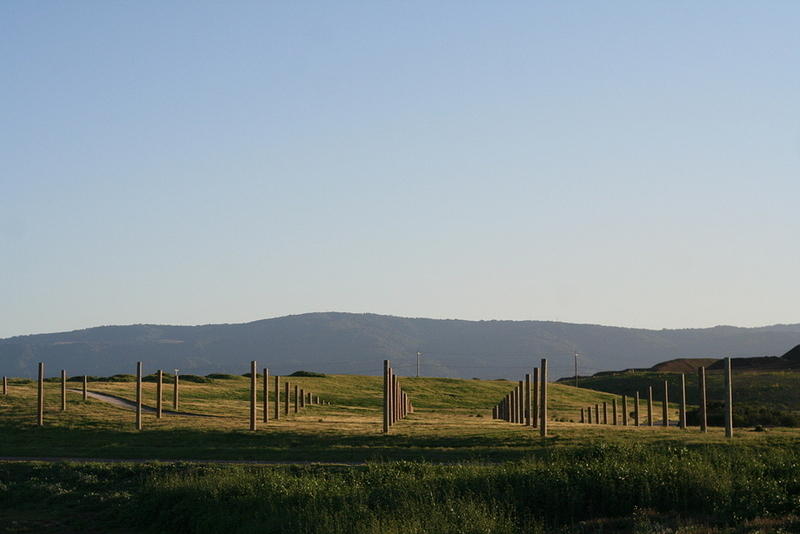 Pole Field is an art installation featuring poles.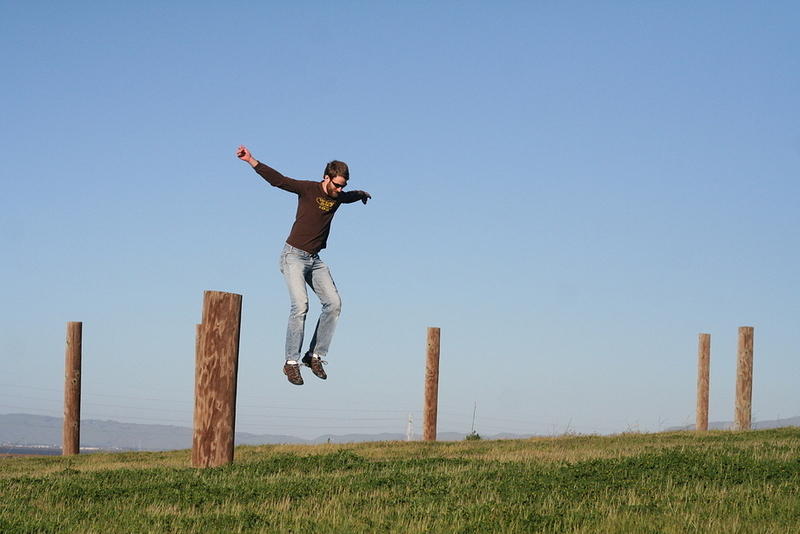 This park is on top of an old city dump, and it's an odd mish-mash of clearly man-made landforms, public art installations like this one, and marshy fields.
The park edges the Bay, and we had a nice view across it, as well as of a bunch of shorebirds, and a few windsurfers. You can see some more pictures of our visit here.