I recently sold the two "action clocks" that Ryder and I designed. One sold at a craft fair our church hosted. A family bought it for the bedroom of their two oldest children, and at their request I added numbers to the face to help the kids learn to tell time: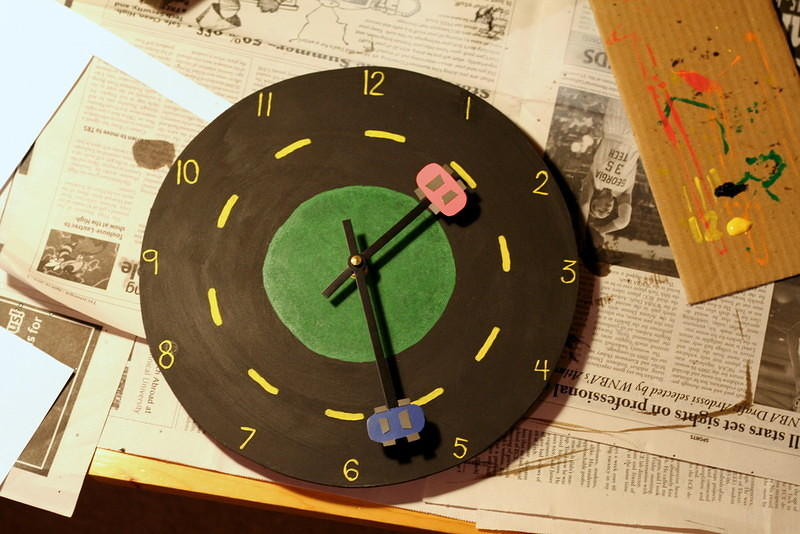 The other sold on my etsy shop, as a baby gift. Â I added the name & birthdate of the new little one to this kite clock:
Ryder and I have tons of other ideas for this type of clock, with little objects on the ends of the hands – an outer-space themed clock, a frog pond, hot air balloons… Do you like these? I'd like to make some more now that these have found a home. I'm thinking the outer-space themed one will be next.