We finally finished Christmas this past weekend with a lovely relaxing weekend with my parents & siblings. We also gave the last of our handmade gifts, which means I can finally share them with you all:
Cutesy Apron: made of beautiful Anna Maria Horner fabric purchased from Whipstitch, my favorite local fabric shop. I sort of traced the outline from an apron in my kitchen, but altered the whole thing to be longer and to wrap around more. I also added a bright yellow pocket to hold wooden spoons, hot mitts, or just to look cute. For my sister, who requested a cute apron.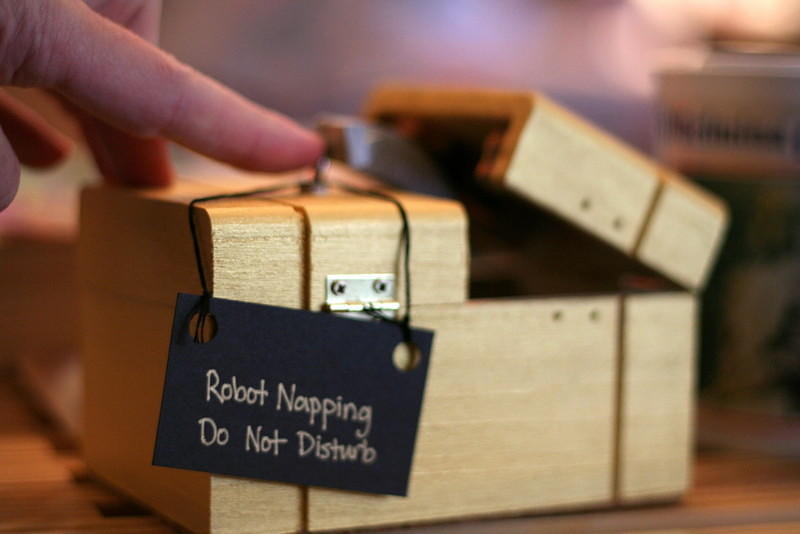 Most Useless Machine Ever: Built from a cheapo wooden box from Michael's and assorted switches and a motor. Ryder did almost all the work on this. I lettered the sign and helped paint. When you push the switch on the top of the box, the robot arm comes out and turns itself off. (Watch a similar box in action here.) For my dad, who thought it was absolutely hysterical (we did too).
Headbands: Based on a pattern I saw over on homemade by jill, I made a pair of these from fabric bits and some elastic. One is reversible. For my brother's girlfriend. I also made one for myself. To test the pattern, you know. I think I need to make more.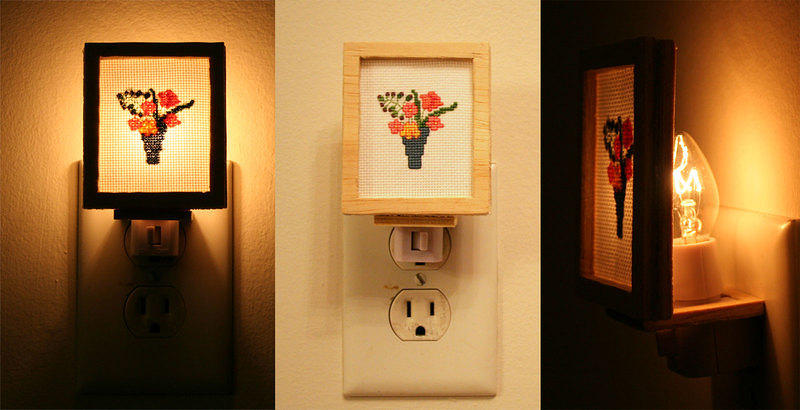 Cross-stitched night light cover: I cross-stitched a floral design based on another pattern I had. Ryder designed & cut the wooden frame pieces. We sandwiched the cross-stitch between the two frame pieces, then glued those to another wooden ring that fits around a standard night light that we got from Target. If we could figure out a better way to make the frame for the cross-stitch, I would make more. This one was for my mom.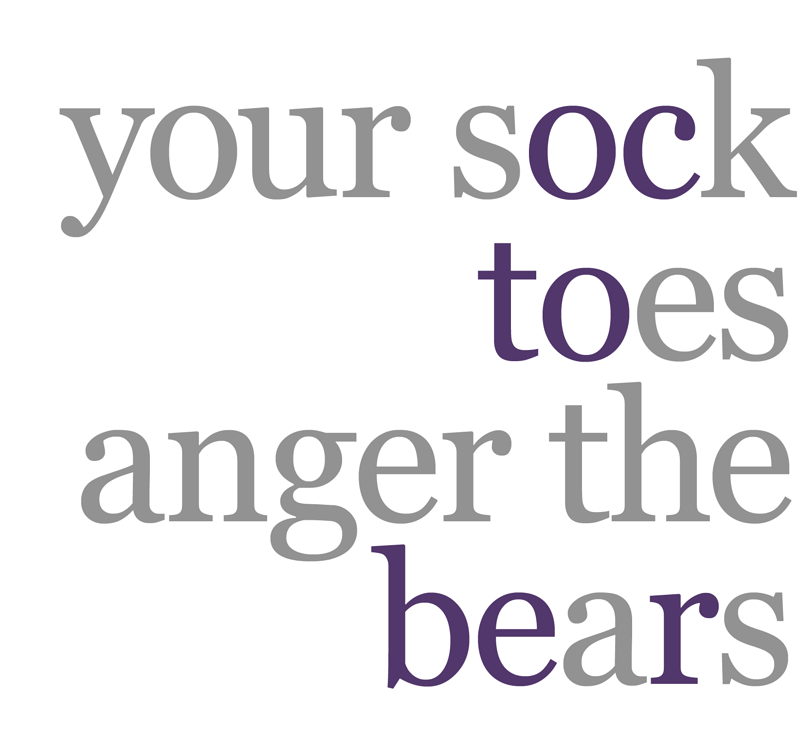 Quirky calendar: This was pure design work – making wonky phrases for each month of the year. Printed & bound at Office Depot. Picked up from Office Depot in the midst of Snowpocalypse 2011. For my quirky brother.